Combining cycling and camping has resulted in a new adventure called Bikepacking. It is especially popular in Europe and the USA where roads and campsites are more geared toward it. There are no specific rules as to what constitute bikepacking so for those less fit out there, grab an e-bike to make it as much fun as you like.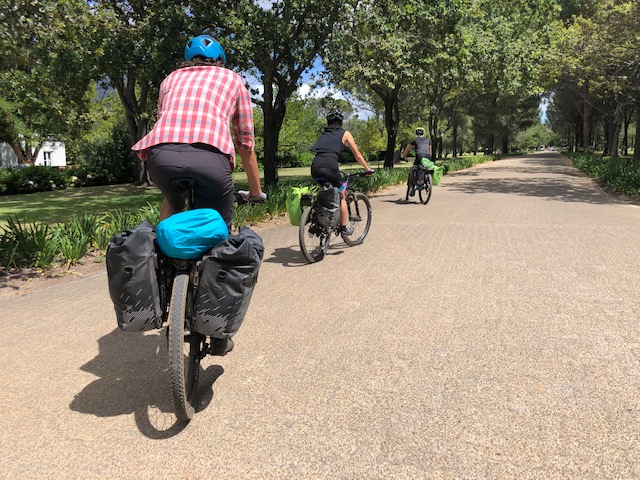 The Western Cape has many great options when it comes to bikepacking. There are many gravel roads that are quieter and reasonably safe to use. Campsites at the right distance or time of day are sometimes more of a challenge but adding in a night in a B&B is not against the rules. There are no rules. That is the beauty of it.
Our trip was an overnight trip and the schedule very relaxed. This meant that we stopped wherever and whenever we felt like it. It was a perfect contrast to life's organised chaos. Coffee shops, wine farms and beer breweries are in full supply and a nap or rest in the shade is all part of the journey. The destination is often just a place to pitch your tent and get a good night's rest.
Here are a few more articles and resources to get you into the groove that is bikepacking:
Locally Bicycle South is a great platform that links many players in the industry from trips to parts to gear.
Bikepacking.com take things to a whole different level from an international perspective.
Scuttle Tip – Make your first trip a short one to test your gear. The right equipment (panniers) to carry gear and the right camping equipment is important to get right before a multi day trip. Lighter is better. Much like hiking.
Tell us about your experiences by sending us an email to adventures@scuttle.co.za. Alternatively share it with us on Facebook. We would love to hear from you.
Subscribe to get more Adventure secrets like this
Back to Adventures