Immerse yourself in Nature on a Primitive Trail with Lowveld Trails Co.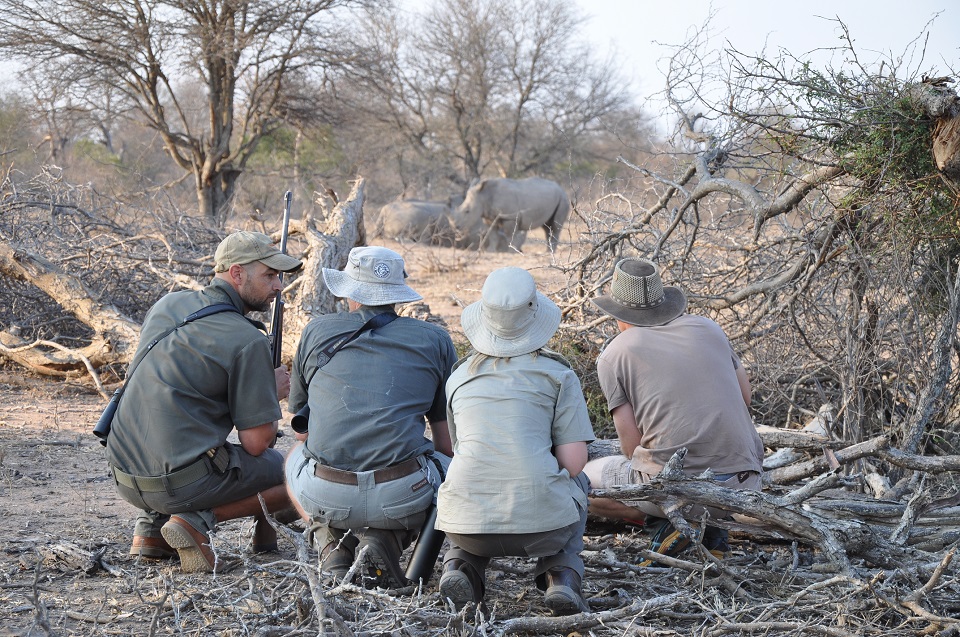 Led by professional Wilderness Trails Guides, with thousands of trails hours experience, you will spend three self-sufficient nights (four days) in the wild. By carrying all your equipment on your back, you'll enter a world accessible to a privileged few. There are no demarcated campsites or routes for these Trails. You set your own pace and explore according to your interests and capabilities, sleeping at a pristine site under the stars each night (no tents) and packing up in the morning to leave no trace.
Distance from Johannesburg - 5.5 hours
Greater Kruger National Park
The Lowveld Trails Co. team has extensive experience and the highest qualifications in their field, ensuring that they are able to safely and confidently lead Trails in wild and unpredictable environments.⁠
Furthermore, they act as trainers, mentors and assessors within the Trails Guide industry and are passionate about sharing their experience and expertise with others.
These Primitive Trails take place across exclusive properties in the Greater Kruger National Park, including the Timbavati Private Nature Reserve and the Klaserie Private Nature Reserve.
Everything Lowveld Trails Co. do comes from a place of principle to maintain the integrity of the natural world. They endeavour to leave no trace when in wild places, value all wildlife equally and engage with animals in a calm and non-confrontational way. It's about acknowledging our responsibility to the world around us, and our impact on those who come after us.⁠
Primitive Trails offer an alternative model with which to explore and conserve. It's a shift from the spectatorship of the traditional safari and encourages direct interaction with wild places. ⁠
There are Trail options available for group and individual bookings:
'Primitive Trails' are for group bookings of up to 8 participants.
'Mentorship Trails' are for individual bookings, for both qualified guide and guest participants. There are 5 'observer' spots, on each scheduled Mentorship Trail, open to guest participants, offering them the opportunity to go behind the scenes and observe first-hand how Trails Guides are trained and mentored. ⁠
For bookings, availability, tariffs and more visit the Lowveld Trails Co. website.
Scuttle Tip: Rent all your gear from Scuttle and we will deliver it to your door.

Tell us about your experiences by sending us an email to adventures@scuttle.co.za. Alternatively share it with us on Facebook. We would love to hear from you.
Subscribe to get more Adventure secrets like this
Back to Adventures