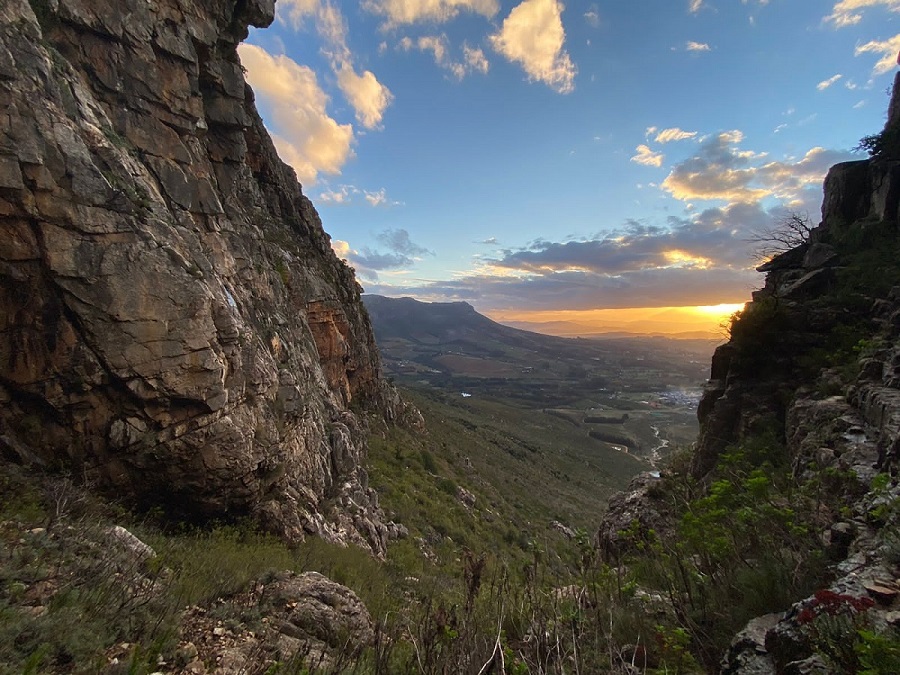 Hidden cave in your back garden
Distance from you: go and find out
There is nothing like exploring your own "backyard" and coming across a hidden gem. Be it the most amazing waterfall you only see in movies or a colossal cave you dreamed about as a child. It is out there, waiting to be discovered. The reward is great and the effort, most of the time, very little. You just have to go and explore.
The photos below is of such an adventure. We had heard about this cave but was not sure where exactly it is or how much effort and "head for heights" it would take. We had to go with the little information that was available and find it. And what a find it was. It is a huge cave with lots of space and the most amazing views and it is next to a beautiful waterfall. Best time of the year to go is in winter as the waterfall makes you think you are sleeping next to the ocean (and drowns out any snoring from fellow hikers).
Tell us about your local hidden gem or your efforts to find it by sending an email to adventures@scuttle.co.za or sharing on our Facebook.
Tell us about your experiences by sending us an email to adventures@scuttle.co.za. Alternatively share it with us on Facebook. We would love to hear from you.
Subscribe to get more Adventure secrets like this
Back to Adventures