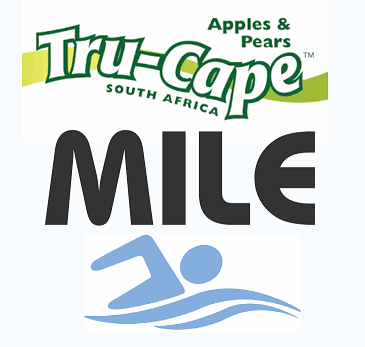 MORE DETAILS:
Due to the ongoing Covid-19 pandemic and resultant limitation on public gatherings, this year's Tru-Cape Mile is postponed to 2 May 2021. This is due to the fact the country's lockdown regulations still do not permit us to host an event of our size. Since no new information is available on when the lockdown level will be reviewed, we have decided to push the date forward until we have more certainty on regulations.
Our main goal is to have a successful and enjoyable event given the challenging circumstances, and we believe it is still possible this year! With the extra time, you can be sure that the team at Tru-Cape Mile will be conspiring for an even more incredible & exciting event for you! Another silver lining? You have one extra month to train, so we expect some serious game faces by the end of March!
Athletes who have entered the event thus far, as well as all of those on our mailing list, will receive a formal, detailed email this week. Thank you for your ongoing support, patience and understanding!
*** IMPORTANT ***
Should the event not be allowed to go ahead on the 2nd of May due to Covid-19 restrictions, we will move it out to a date towards the end of the year.
Should we cancel the event due to Covid-19 restrictions, you will have the option of an 80% refund or transfer of your entry to the 2022 event.
Entries are open! Enter now.





Enter the Tru-Cape Mile
This year's Tru-Cape Mile at the stunning Eikenhoff dam will cater for swimmers of all ages. Swimmers can choose to do the famous Mile, or do multiple Miles starting with each of the 5 starting batches. Following the Mile, there will also be a fun 500 meter dash, with a (perhaps more competitive) team relay option.
Tru-Cape Mile (1.6km) – R250
There will be a number of start times and categories. Do 1 mile, 2 miles, 3 miles, 4 miles or all the events. The first mile will be at 08:00 and then every hour on the hour after that. That gives everyone enough time to complete the course. You can select when you want to do your event/s.
1 Mile – R250
2 Miles – R400
3 Miles – R500
4 Miles – R600
5 Miles – R700
500m – R150
There will also be a 500m team relay. Each team will have 4 members and it will take on the format of a real relay, not just adding of times. It will go down to the wire.
Enter now
Registration and late entries will take place at the Elgin/Grabouw Country Club on the morning of the event.
Results will be posted here.
Not finding what you're looking for? Please get in touch and we'll try our best to source it for you.
Contact us today to organize your event at events@scuttle.co.za